Wednesday, November 15, 2023
Congratulations to Joe Fassler on the publication of his first novel, The Sky Was Ours, forthcoming in April 2024 from Penguin Books. 
Joe is an alumnus of the first ever Summer Residential Program held by the Iowa Young Writers' Studio (2000), as well as an instructor for the program (2010-2012) and a graduate of the Writers' Workshop MFA in Fiction program (2011).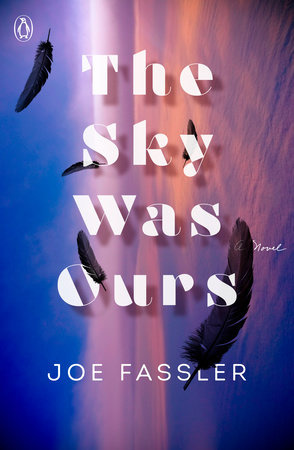 A modern reimagining of the myth of Icarus, The Sky Was Ours is a novel about two people who dream of building a pair of mechanical wings that would change the world, allowing humanity to overcome both environmental and ecological collapse. As Leslie Jamison, bestselling author of The Empathy Exams, writes:
The Sky Was Ours is an immersive fever dream of a novel, beautifully written and boldly imagined. It's a dark fairy tale with a gripping human pulse; attuned to global crisis but also rooted deeply in the psyches of its characters, animated by their grief and most of all by their longing—longing for wonder, escape, transcendence, hope for our profit-rotted world; a longing that soars through these pages with an energy and tenderness utterly its own.
Visit the Penguin Random House website to learn more or to preorder.